Research has always been a core part of INCHRON's history. The complex challenges faced by today's embedded software development teams require careful analysis coupled with an understanding of the industry-wide context. This ensures that the resultant solutions are both practical and deployable using industry-standard tools, methodologies, and processes. To achieve this, INCHRON and its development team have participated in a wide range of research projects with many competent research and industry partners across Germany, Europe, and India. Our customers benefit from this participation with the outcomes flowing into new products, features, and improvements in model-based design, leading to an improved understanding and resolution of temporal challenges in complex embedded systems. Current projects will lead to enhancements in our chronSUITE tools, as well as refinements to our approach to system architecture design. Previous projects resulted in new tools, such as chronOPT, and other enhancements to chronSUITE and the methodology INCHRON applies to resolving embedded systems timing challenges.
Autonomous vehicles are on their way, but the processing performance needed lies in the league of supercomputers. However, such capability will also need to be highly electrically efficient to ensure exceptional battery life as the industry moves to an era of electric vehicles. The MANNHEIM-CeCaS project is a collaboration of various automotive OEMs, suppliers, and research groups, exploring how a centralized hardware and software architecture should best be architected to meet these requirements. INCHRON's role focuses on how best to future-proof the software development process and methods. With our unique insights around wirkketten and event chains used in today's vehicles, we'll provide guidance during the development of this functionally safe and power-efficient automotive supercomputing platform. The group's ultimate goal is to deliver a fully-qualified ASIL-D system-level solution.
Your next vehicle is more likely to be defined by the capability of its software than its hardware. And, over the life of the vehicle, its performance, such as battery life and range, may improve over its capability when it was purchased, thanks to software updates. However, providing software updates securely, simply, and in a manner that retains functional safety is challenging, requiring changes in how automotive software is architected, built, and deployed. The joint research project AutoDevSafeOps will tackle all aspects of the orchestration of upgradeable on-board and off-board functionalities to deliver robust, energy-efficient systems and, to the extent necessary, AI-capable. INCHRON contributes decades of architecture understanding, along with proven methods and tools for automotive software development, supporting the creation of vehicles that are rapidly becoming a "system of systems."
For more information, please take a look at our AutoDevSafeOps project page.
Guaranteeing the functional safety of increasingly complex automotive software is no easy task. Mathematical analysis of the embedded system's real-time performance is advantageous in such cases to ensure satisfactory timing behavior. To achieve this, new methods are being developed specifically for use in the development of autonomous driving functions with the goal of achieving results that are close to the timing observed in such systems. This research project, undertaken together with the University of Ulm, aims to simplify this process and will also lead to improvements in visualization and the intelligibility of analyses within chronVAL.
For more information, please take a look at our AD@chronVAL project page.
Within the automotive and aerospace industries, a multiplicity of heterogeneity is taking place. Centralized computing platforms operate in heterogeneous functional domains; the system-on-chip (SoC) hardware integrates heterogeneous processors; and development is spread across a heterogeneous collection of collaborating parties. INCHRON is participating in the ITEA3 research project PANORAMA to improve modeling, simulation, and analysis of such a system's timing.
For more information, please take a look at our Panorama project page.
While embedded systems have long been part of networked systems, today's challenges require networks of collaborating embedded systems. This means developers need to resolve timing challenges at the microcontroller level and system level. CrESt builds upon two previous projects, SPES2020 and SPES2020_XT (Software Platform Embedded Systems), that defined model-based methods and tools with which developers could tackle these challenges. One outcome of the research is the integration of timing tools with other simulators to improve understanding of functional behavior and the context of the results.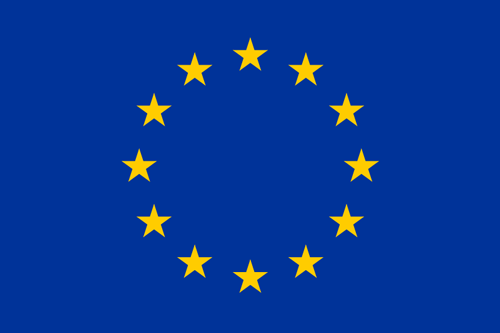 This project has received funding from the European Union's Horizon 2020 research and innovation programme under Marie Sklodowska-Curie grant agreement No 674875
For every laptop processor, there are hundreds of invisible processors in the everyday devices around us, from printers and washing machines to medical equipment and vehicles. The Optimizing Cyber Physical Systems (oCPS) Innovative Training Network (ITN) aims to support a group of young researchers to undertake multidisciplinary research in improving model-driven design techniques and introduce platform-awareness in design trajectories. The overarching aim of this European-funded research network (Marie Skłodowska-Curie Actions) is to make CPSs more energy-efficient, safer, and cheaper. INCHRON hosted one of the researchers involved who undertook schedulability analysis, contributing to improvements in chronVAL.
Testing of safety-critical systems ensures that they function as expected. For example, in a braking system, the force applied can be measured and compared with the limits defined in the requirements. However, with many such systems moving from the mechanical to the software domain, their response time is impacted by the number of tasks the processors execute. Therefore, both functionality and timeliness in response must be examined in today's modern, software-based automotive systems. The AUTOSAFE project, which ran for three years until December 2015, was an Indo-German collaboration that examined the functional and temporal verification of in-vehicle control software. A combination of industrial partners and research institutions were involved, including INCHRON, the Technical University of Munich, Tata Research Development and Design Centre (TRDDC), and IIT Kharagpur. The project focused on theoretical challenges around temporal verification of software and the integration of suitable approaches into industrial tools.
Under the leadership of the Technical University Munich (TUM), this project was an extension to "Software Platform Embedded Systems 2020 (SPES2022)". Examining cross-domain development processes, the project looked at how industrial-grade solutions could be applied to solve existing embedded systems engineering challenges in a manner that is efficient, controllable, and verifiable. These were tackled as part of the SPES Matrix concept that paves the way for a continuous, model-based development process. As one of the industrial partners, INCHRON contributed with its years of expertise in temporal simulation and analysis. The optimization framework chronOPT was developed as a result of INCHRON's participation in this project.
Focusing on TIMing Model TOols and USE cases, TIMMO2USE brought together vehicle OEMs and industrial partners in a two-year project funded by the national agencies of France, Germany, and Sweden. While AUTOSAR has done much to standardize embedded software development throughout the chain of automotive suppliers, the aspect of timing is often considered far too late. Many timing issues are only discovered during the implementation or integration phase of a project, even though those problems could have been addressed during the architecture definition phase. The project examined how timing frameworks could be developed that simplified the sharing of temporal expectations between suppliers and partners while remaining compliant and aligned with the AUTOSAR standard. Improvements in the simulation model of chronSUITE resulted from INCHRON's participation in this project.
Any questions?
Feel free to contact us.