Our Newsletters / Press Releases
01.06.2023  Release chronSUITE 3.3   Read more 
07.12.2022  New INCHRON Project – AutoDevSafeOps   Read more 
24.08.2022  White Paper: Software-Defined-Vehicles   Read more 
17.06.2022  Analyzing Complex Traces On Servers   Read more 
17.03.2022  INCHRONs TISAX label   Read more
02.10.2021  18 Years of Timing Excellence   Read more
22.09.2021  Participate in Our Research Program   Read more
27.07.2021  Is My Project in Trouble?   Read more
21.07.2021  Tackling the Design Productivity Gap   Read more
06.07.2021  INCHRON launches chronSUITE 3   Read more
20.05.2021  Is Your System Timing Under Control?   Read more
13.04.2021  Increasing Demand for Timing Analysis in RFQs   Read more
24.03.2021  Frontloading Often Saves the Project   Read more
19.03.2021  Challenges With Cross-Domain ECUs / HPC?   Read more
24.02.2021  AOC2021 – JOIN US!   Read more
18.02.2021  Infineon AURIX On-Chip Tracing   Read more
21.12.2020  Introducing the Future of Trace Analysis: chronFINITY   Read more
02.12.2020  Intrusive vs. Non-Intrusive Tracing   Read more
25.11.2020  Do I Have a Timing Issue in My Project?   Read more
10.11.2020  Discover Timing 12 Issues Months Earlier   Read more
03.11.2020  Safety-Critical Systems: The Timing Aspect   Read more
22.10.2020  Finding Timing Issues in an Agile Environment with Continous Integration Pipelines   Read more
13.10.2020  Infineon AURIX On-Chip Tracing   Read more
06.10.2020  Join us at the virtual D-EXPO AUTOMOTIVE   Read more
05.08.2020  Infineon AURIX: Unlocking the Potential of Multi-Core Timing Analysis   Read more
21.07.2020  Your Cost-Effective Alternative to a HIL   Read more
17.07.2020  A 30 minute path to fixing timing issues   Read more
10.07.2020  Discover Latest ADAS Trends   Read more
03.07.2020  Thanks: INCHRON at ScaleUp 360° ADAS   Read more
30.06.2020  Online ADAS Conference Registration Open   Read more
25.06.2020  The outlook for ADAS in the year ahead   Read more
09.06.2020  New APIs and Docker support   Read more
14.05.2020  Watch our presentation @ EOC   Read more
29.04.2020  Keeping Projects On-Track Using Virtual Verification from the Home Office   Read more
24.03.2020  Working from home? Stay operational with INCHRON   Read more
10.03.2020  INCHRON GmbH -> AG Announcement   Read more
09.03.2020 (PRESS) INCHRON Announces its Incorporation as a Public Limited Company   Read more
12.02.2020  Join us at the embedded world 2020 in Nuremberg, February 25-27   Read more
03.02.2020  Join us at the tech.AD conference in Berlin, March 1-3   Read more
03.01.2020  INCHRON announces Trident as another distributor in India   Read more
21.10.2019  (PRESS) Efficiently check the real-time behavior of real hardware  Read more
15.03.2019 Event Chains in Mixed AUTOSAR Classic and Adaptive Platforms   Read More
26.02.2019  Real-Time Performance Analysis on Infineon AURIX  Read more
14.02.2019  End-to-End Performance Optimization for Autonomous Driving   Read more
01.10.2018  INCHRON's 15th Anniversary  Read more
15.03.2018  Perfection in Real-Time: A Key Enabler for Autonomous Driving  Read more
04.12.2017 Meet INCHRON at Germany's Largest Congress for Professional Embedded Software Engineering  Read more
29.07.2017 (PRESS) A.I. Corporation: INCHRON's New Sales Partner in Japan  Read more
07.03.2017 (PRESS) Efficient Development of Automotive Embedded Systems  Read more
25.02.2017 Autonomous Driving: A Real-Time Challenge  Read more
17.10.2016 (PRESS) Combining Forces: Optimized Hypervisor Technology  Read more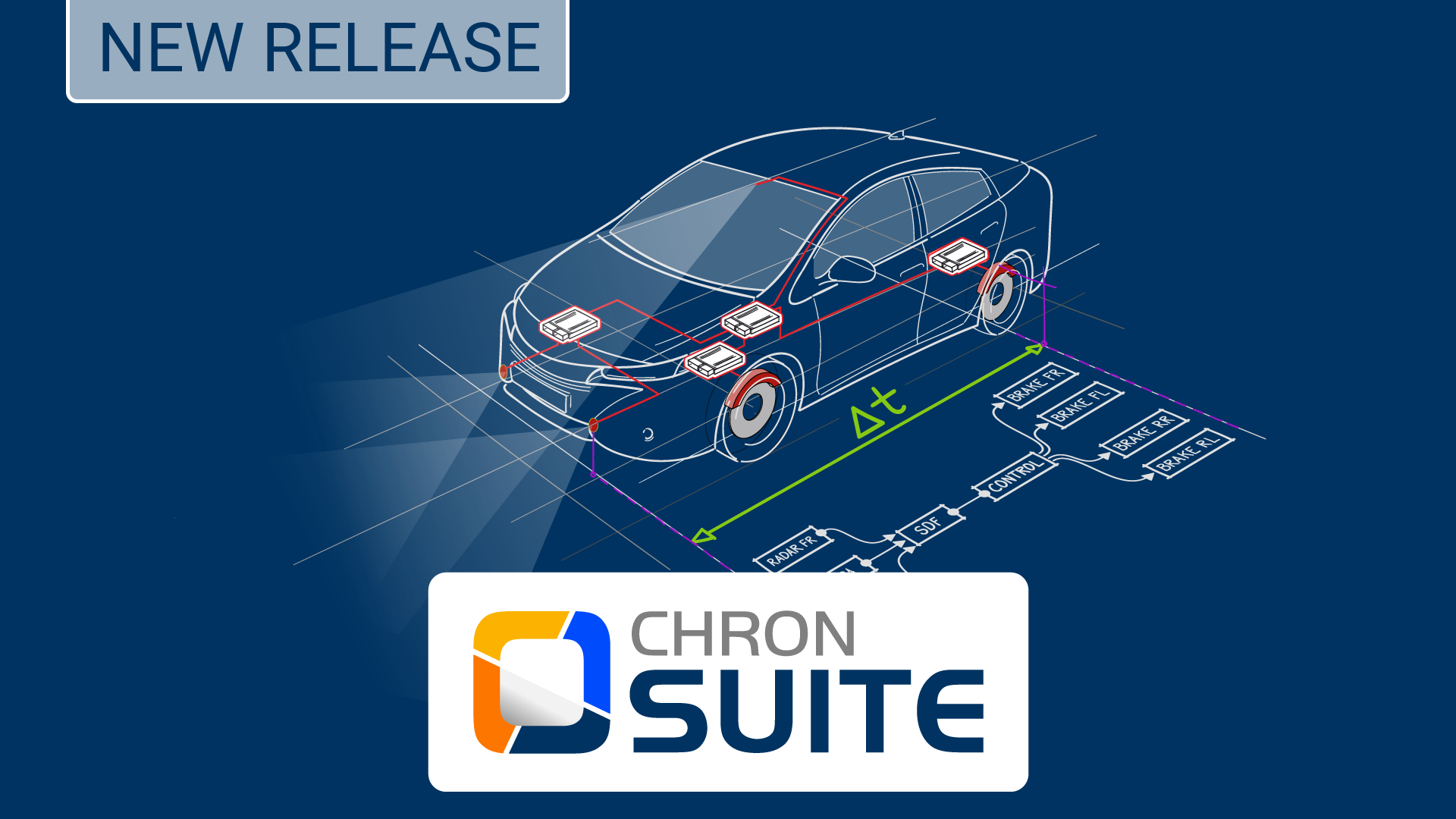 INCHRON Launches chronSUITE 3
We announce the launch of chronSUITE 3, our next-generation timing optimization toolkit. chronSUITE 3 builds upon our current toolkits' established timing analysis capabilities while adding the support needed for platforms based upon SoCs with heterogeneous hardware featuring multiple cores and hardware accelerators.
Check your ECU Timing
Having taken their first steps to get timing challenges under control, our customers often ask, "How could we improve our timing awareness further?" To find out how well you are doing, we've created the Timing Checklist Assessment. Our assessment will provide you with an overview of the development process steps where timing is under control and where you could do more.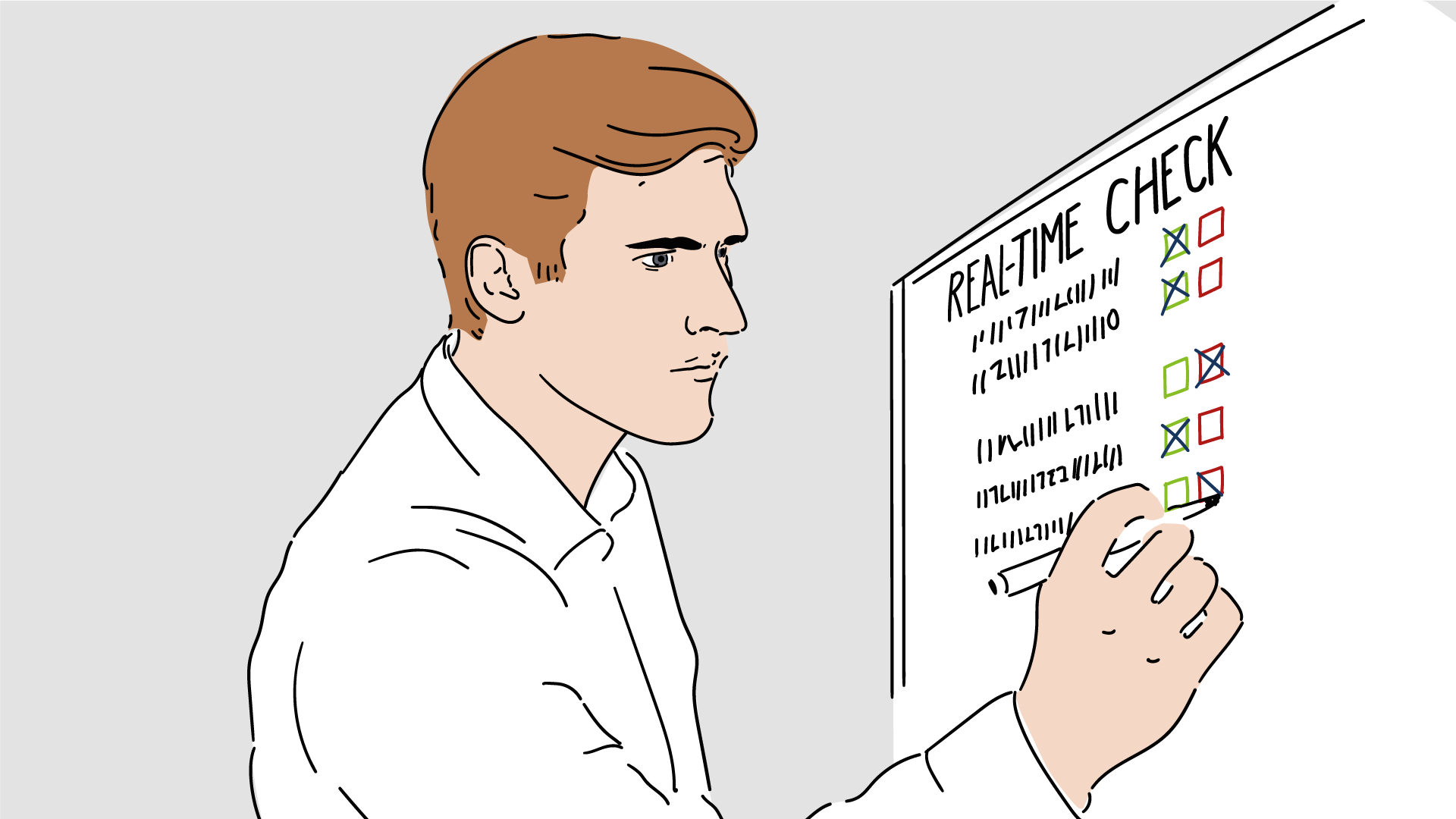 Development of Safety-Critical Systems: The Timing Aspect
Timing issues that remain undetected or unresolved in a safety-critical system compromise safety – to an extent and in a way that is rarely predictable. Learn how to master the complexity of the timing aspect and how to perform a comprehensive timing analysis by using the INCHRON Tool-Suite and the Infineon AURIX MCDS on-chip trace feature.
Infineon AURIX: Unlocking the Potential of Multi-Core Timing Analysis
Infineon's Multi-Core Debug Solution (MCDS) provides non-intrusive, parallel trace output that is a very powerful tool to analyze and debug AURIX(TM)-based real-time systems in full operation. Learn how to maximize its benefit for comprehensive timing analysis.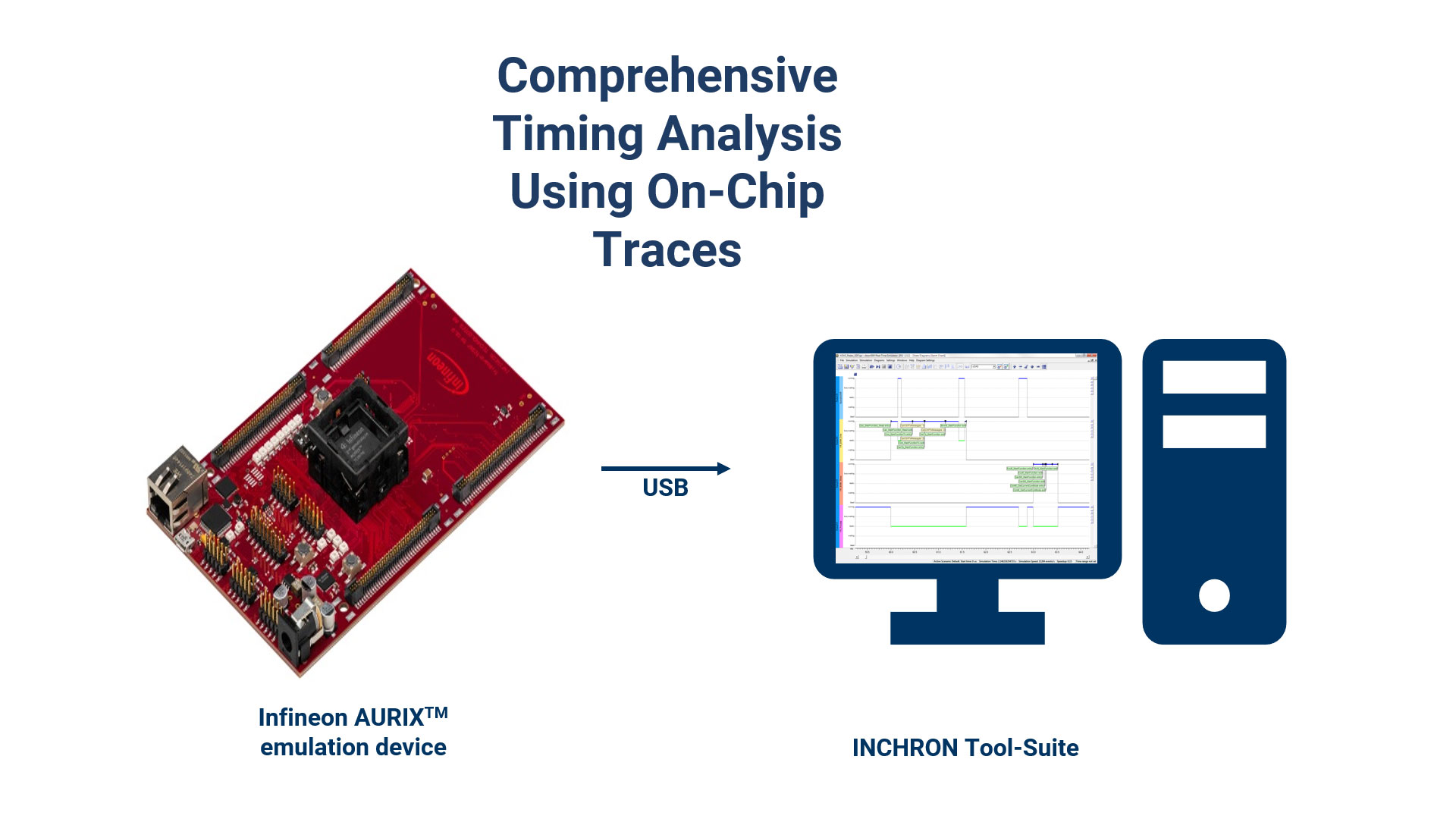 Using the INCHRON Tool-Suite in a Cloud Environment
Deeper integration with CI tools during virtual verification and testing using the INCHRON Tool-Suite are now possible due to the availability of a Docker image. Understand how this helps your development team here: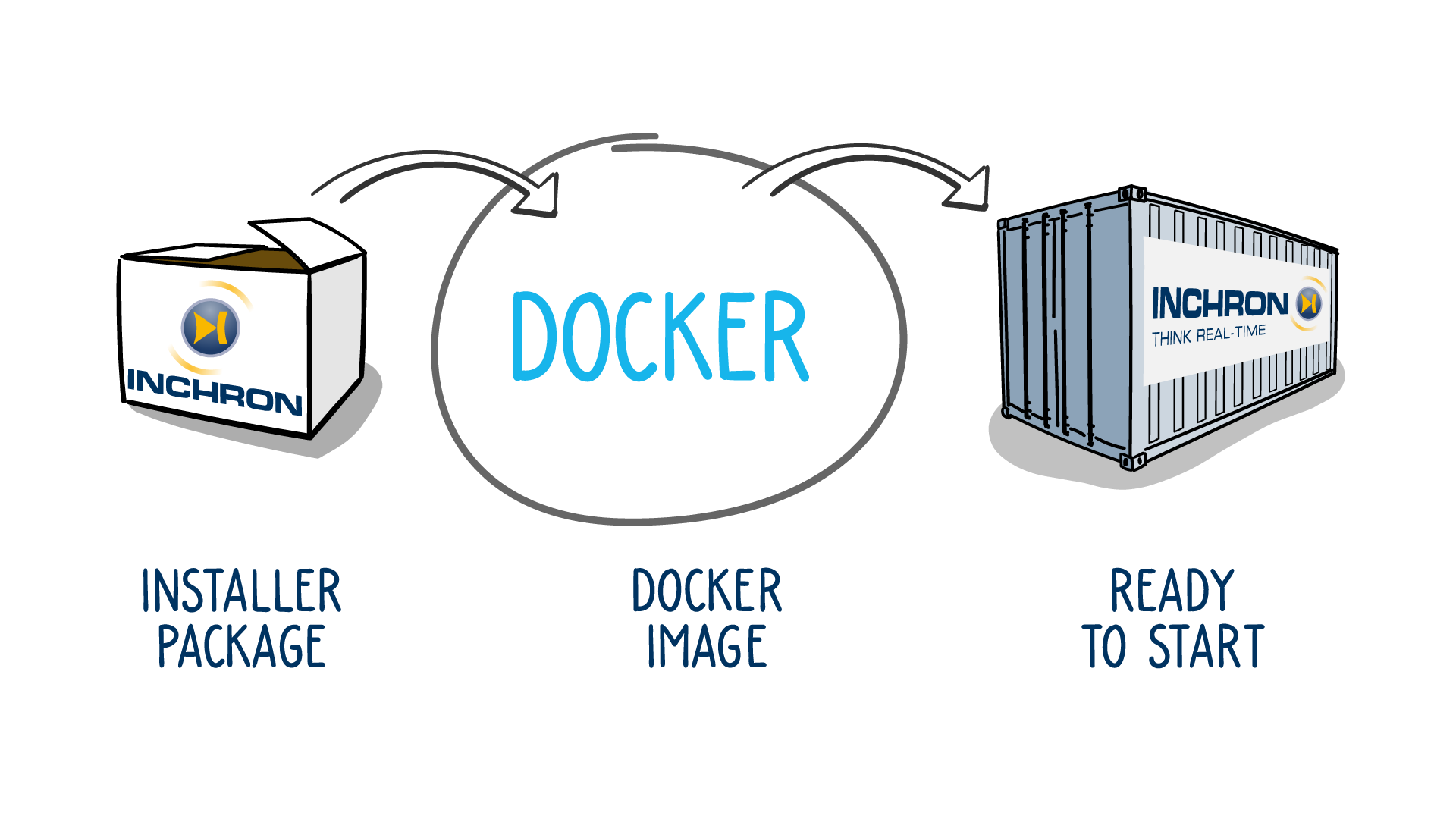 Real-Time Performance Analysis on Infineon AURIX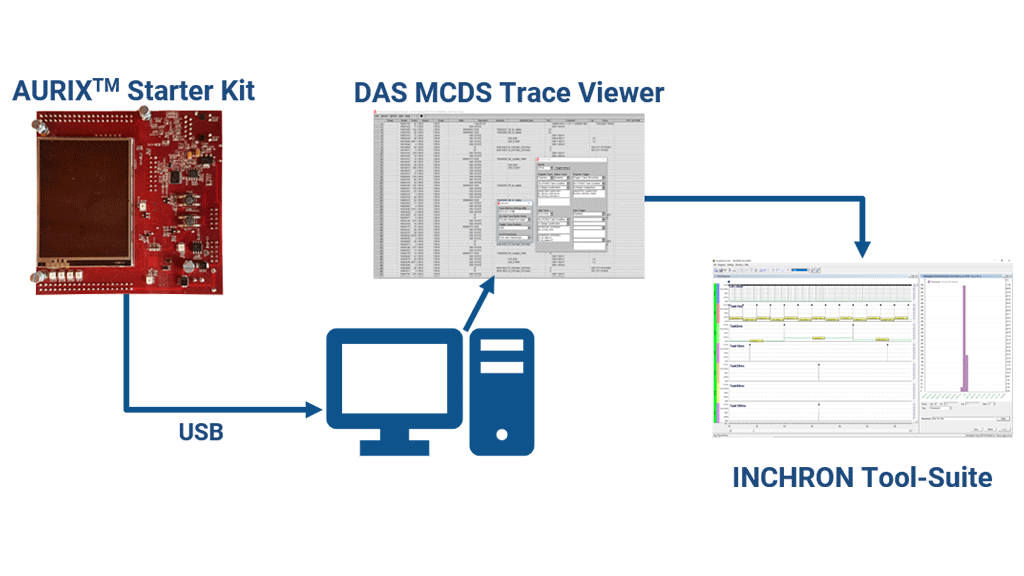 Event Chains in Mixed AUTOSAR Classic and Adaptive Platforms
Systems comprising devices based on AUTOSAR classic and adaptive platforms will soon be present in every major vehicle. End-to-end timing along the event chains will be a critical key design element.
Elektrobit
,
iSYSTEM
and INCHRON have created an integrated solution (including demo) for design, software development and tracing.
End-to-End Performance Optimization for Autonomous Driving
High quality and safety-critical requirements, aggressive time to market schedule, and increasing technical and organizational complexity are fundamental constraints for autonomous driving. Using the most proven development methods and tools is the key to success. But which aspects are crucial?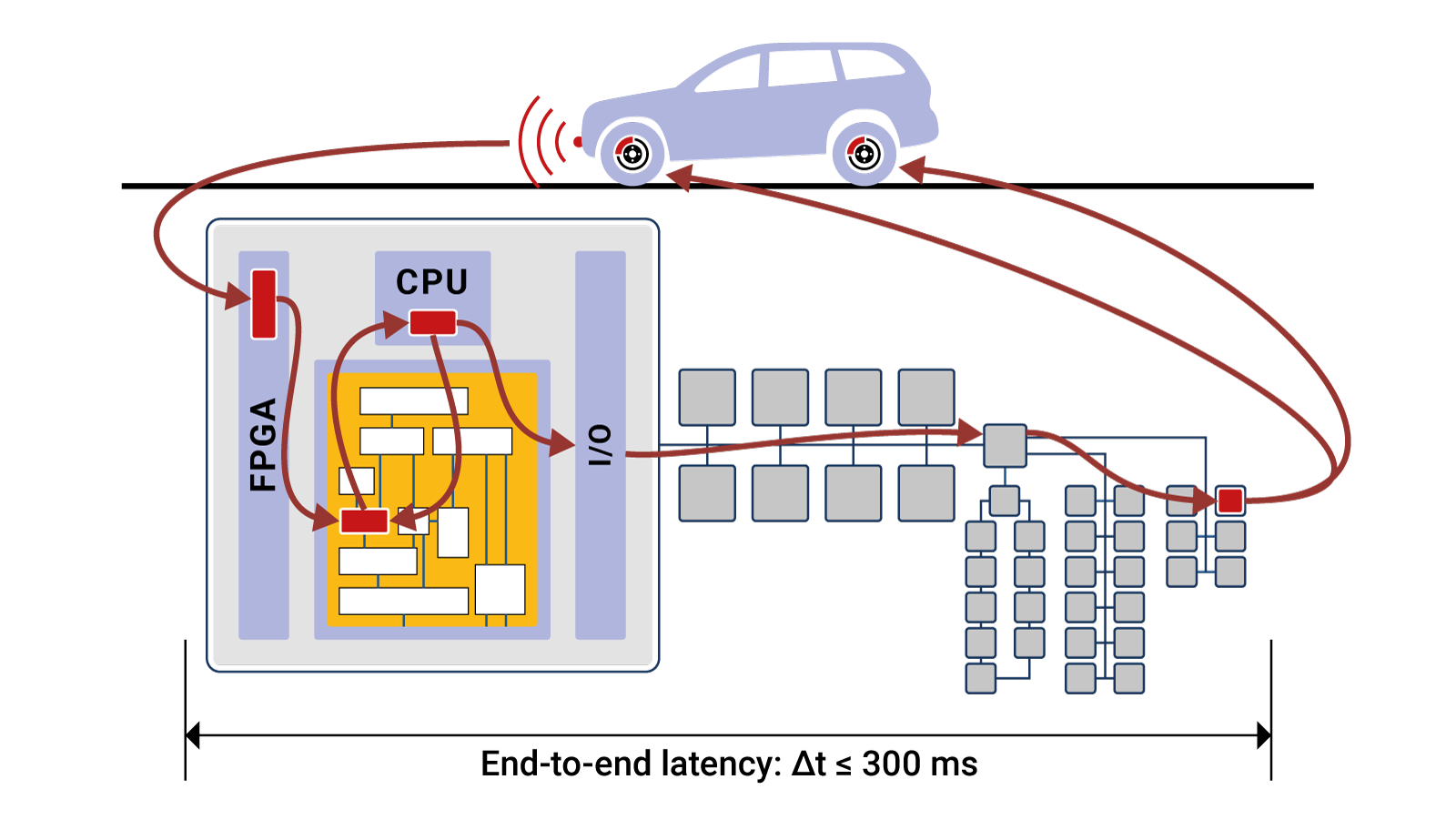 INCHRON's 15th Anniversary
INCHRON's 15th anniversary is a good opportunity to say a BIG THANK YOU to everyone who contributed to INCHRON's exciting journey so far: Our more than satisfied customers, our strong partners, and our highly committed staff.
Perfection in Real-Time: A Key Enabler for Autonomous Driving
Autonomous driving is the most disruptive innovation in the automotive sector ever. It is going to fundamentally change the way we travel by car. Major technological challenges, however, have yet to be overcome to enable fully autonomous driving.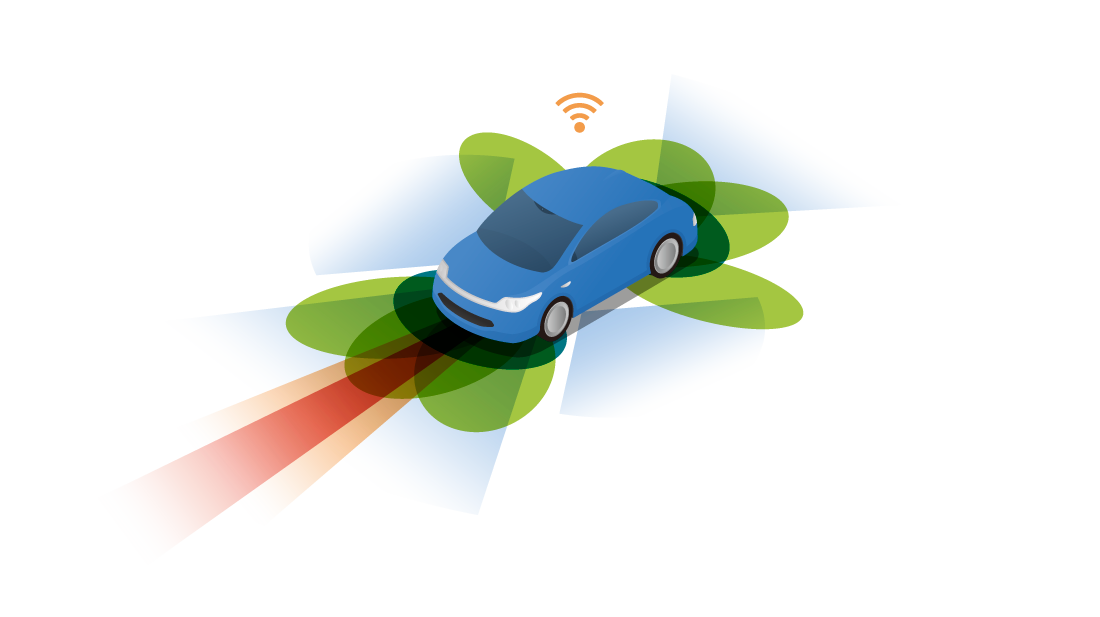 Autonomous Driving: A Real-Time Challenge
For today's advanced driver assistance systems (ADAS), about 50 time critical event chains have to be jointly optimized – all across the system, from sensor to actuator, including embedded control units (ECUs), buses, gateway ECUs, hypervisors, and operating systems – to meet all real-time requirements. When it comes to fully autonomous driving, well above 1000 time critical event chains have to be jointly optimized. This is not something that could be done manually anymore. This is where the INCHRON Tool-Suite comes in handy, with model-based simulation and trace-based analysis & test.
Meet INCHRON at Germany's Largest Congress for Professional Embedded Software Engineering
The Embedded Software Engineering (ESE) Congress 2017 takes place from December 4th to 8th, 2017, in Sindelfingen, Germany. This event is a must for professionals developing embedded systems at the state of the art. It's all about sharing knowledge and latest trends, learning, and networking.
We at INCHRON will be there to showcase our latest solutions, and to present groundbreaking results of our close cooperation with iSYSTEM, Method Park, OpenSynergy, Schaeffler, Renesas and Volkswagen.