TECH.AD: AUTONOMOUS DRIVING
Tech.AD is an award-winning international knowledge exchange platform bringing together all stakeholders leading the development and technical future of level 4 autonomous vehicles. Topics include Testing & Validation, Sensor Fusion, Deep Driving, Operational Safe Systems, Computer Vision, Software Architectures & much more.
The conference lasts for 2.5 days bringing together over 350 autonomous vehicle development experts from the leading OEMs, T1s, research institutes, automotive suppliers & solution providers to discuss innovative opportunities as well as challenges in autonomous driving R&D projects. The motto: "From Development & Deployment to Series-Production".
INCHRON contributes with end-to-end timing design and test tools and is happy to contribute to the discussions. Visitors will be able to learn from our experts and try our products hands-ons.

If you are involved with AD/ADAS join the exclusive…
tech.AD conference
in Berlin
March 1-3, 2020
Join our World Cafe
INCHRON will be hosting a World Café session. A randomly selected group of 10-15 participants will gather to discuss ideas and challenges.
Under the title "Excellence in TIMING of Embedded Systems" INCHRON will host 5 groups to discuss the following questions:
What are typical timing problems?
Which are the 5 most important timing & performance KPIs?
How to avoid sporadic timing errors?
How to verify end-to-end- timing requirements?
How to handle timing in distributed development teams?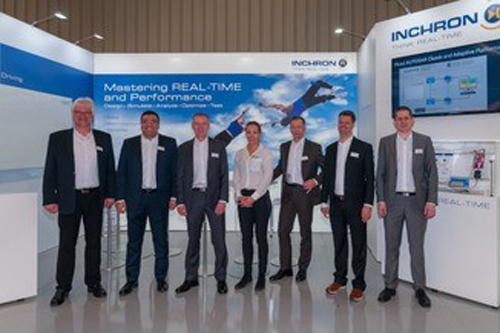 Visit our booth No. 14
Take the opportunity to meet our timing experts in person.
We will be showcasing our latest demonstrator. Have a look!
INCHRON GmbH, Karl-Liebknecht-Str. 138, 14482 Potsdam;
Executive Management: Dr. Ralf Münzenberger, Matthias Dörfel;
Registered at Local Court of Potsdam (Germany) under file HRB 23358P.
Please see our Privacy Policy.