METRIC TEMPLATES FOR ANALYSIS
Do you feel that your workstation is not up to the task when it comes to exhaustive trace analysis? We know that, during such computations, complex, large real-time traces can block a workstation for quite some time. This is why we've introduced the trace analysis server Metrics in chronSUITE 3.0. It conforms to REST API principles, making it easy to work with and simple to test. Furthermore, it provides access to the metric framework.
The trace analysis server allows complex trace analyses to be performed on powerful remote hardware. When called on a trace, it can deliver trace information, perform a series of default calculations, and even allows template-based custom analyses. In part 1 of the metric framework series, the basics of these metric templates were introduced.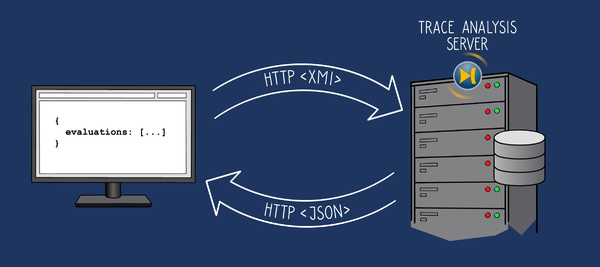 We're now excited to introduce part 2 of this series, A RESTful Metric Framework, which covers more detail about the trace analysis server. Specifically, we cover how the metrics server conforms to the REST principles, how it can be invoked and tested, and what you can achieve with it.
Part 2 is available on our website here:
And, as always, please get in touch if you'd like to learn more – we're always ready to share our technical insights with you.
Yours,
INCHRON team
INCHRON AG,
Neumühle 24-26, 91056 Erlangen, Germany; Domicile: Erlangen; Court of Registry: Fürth HRB 16541; Chairman of the Supervisory Board: Peter Düsel; Executive Board: Dr. Ralf Münzenberger, Matthias Dörfel.
Please see our Privacy Policy.