Meet INCHRON at Germany's Largest Congress for Professional Embedded Software Engineering
The Embedded Software Engineering (ESE) Congress 2017 takes place from December 4th to 8th, 2017, in Sindelfingen, Germany. This event is a must for professionals developing embedded systems at the state of the art. It's all about learning, sharing knowledge and latest trends, and networking.
We at INCHRON will be there to showcase our latest solutions, and to present groundbreaking results of our close cooperation with iSYSTEM, Method Park, OpenSynergy, Renesas, Schaeffler and Volkswagen. 
This is our agenda for the event (note: all lectures will be given in German):
Virtualisation for Safe Software Architectures
(Dr. Ralf Münzenberger, INCHRON)
In cooperation with iSYSTEM, OpenSynergy and Volkswagen.
In the automotive industry, the trend is towards integration of an increasing number of features, that are being developed by an increasing number of independent tier-2 suppliers, on central controllers. Any change wrt. any feature might negatively impact the whole system, such that changes affecting just a single component may result in the need to perform another full verification run on the whole system. 
The objective of a Volkswagen prototyping project is to reduce the strongly increasing efforts for test and recertification. Software encapsulation is intended to enable tier-2 suppliers to independently verify their respective software component. A hypervisor provides virtual machines (VMs) with well separated memory regions and run time supervision. Such an architecture provides a high degree of flexibility: Each VM can be developed independently of others. Applications of the same ASIL level can be combined into a single VM. We showcase best practices for the design of a hypervisor based architecture and analyse event chains with the help of tracers.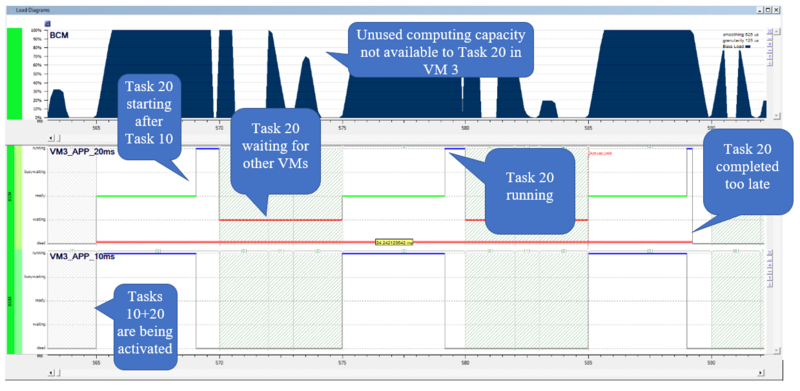 Architecture Variants of Safety-Critical Real-Time Systems
(Dr. Ulrich Becker, Method Park)
In cooperation with INCHRON and Schaeffler.
More and more embedded systems are considered to be safety-critical and are quite often characterised by a combination of high availability requirements and hard real-time requirements. In the automotive industry, safety features and driver assistance features are both falling into this category. In case real-time requirements are not being paid attention to right from the beginning, costly changes of system / software / hardware architecture will be among the consequences.
In this lecture, an example for a consistent approach is being discussed, covering safety analysis to functional architecture to technical architecture. Safety-critical event chains are being identified, end-to-end real-time requirements are being assigned, and time budgets are being derived – as early as in the functional architecture.
Based upon the given functional architecture, possible technical architecture variants are being developed, the respective real-time behavior is being simulated, and finally the variants are being assessed in a systematic way.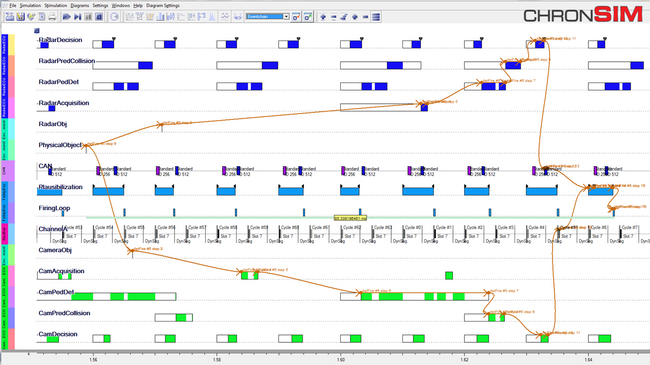 Join Our Live Demo at iSYSTEM's Booth
In cooperation with iSYSTEM, OpenSynergy and Renesas.
Learn how to master hard real-time in distributed systems running hypervisors. Experience all the possibilities created by running advanced software architectures on industry-proven embedded hardware. Understand the benefits, the challenges, and how to optimize the performance of such systems.