INFORMATION SECURITY MANAGEMENT
As a developer of bleeding edge automotive inventions, you deal with confidential and secret information on a daily basis. If such information gets into the wrong hands, not only you but your entire company, suppliers, or even customers could be compromised.
 As your trusted partner, we take information security seriously. In order to prove that, INCHRON underwent a TISAX information security assessment. TISAX is short for "Trusted Information Security Assessment Exchange", and is the defacto standard in information security for the international automotive industry.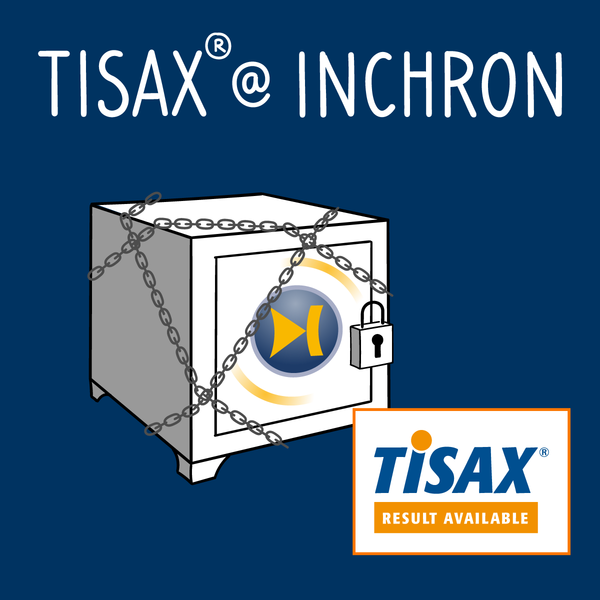 INCHRON´s TISAX result is available through the ENX Portal  under Participant ID PT79MP and Scope ID S83787 upon request. TISAX and TISAX results are not intended for the general public.
To learn more about INCHRON's approach to information security, contact us directly via infosec@inchron.com, or visit our website:
INCHRON AG
Neumühle 24-26, 91056 Erlangen, Germany 
Executive Management: Dr. Ralf Münzenberger, Matthias Dörfel
Registered at Local Court of Potsdam (Germany) under file HRB 16541.
Please see our Privacy Policy.