The capabilities of ADAS technology continue to develop at a significant pace. Regardless of whether you are involved in radar, imaging systems, LIDAR, or data fusion, it is essential to keep up-to-date on the trends in this exciting technology space.
ScaleUp 360° Advanced Driver Assistance Systems Europe is an online conference running from the 30th June until the 1st July and participation is free.
INCHRON's Olaf Schmidt is one of more than 16 speakers, looking at "Ensuring fulfilment of end-to-end timing requirements in ADAS projects".
He'll cover why timing requirements should be discussed early in ADAS projects and how to use virtual integration with model-based simulation.
Olaf's webinar takes place on Wednesday 1st July at 9:30 – 10:15 CEST. The link below takes you directly to the registration page. If you are unable to attend, feel free to get in touch directly to find out more.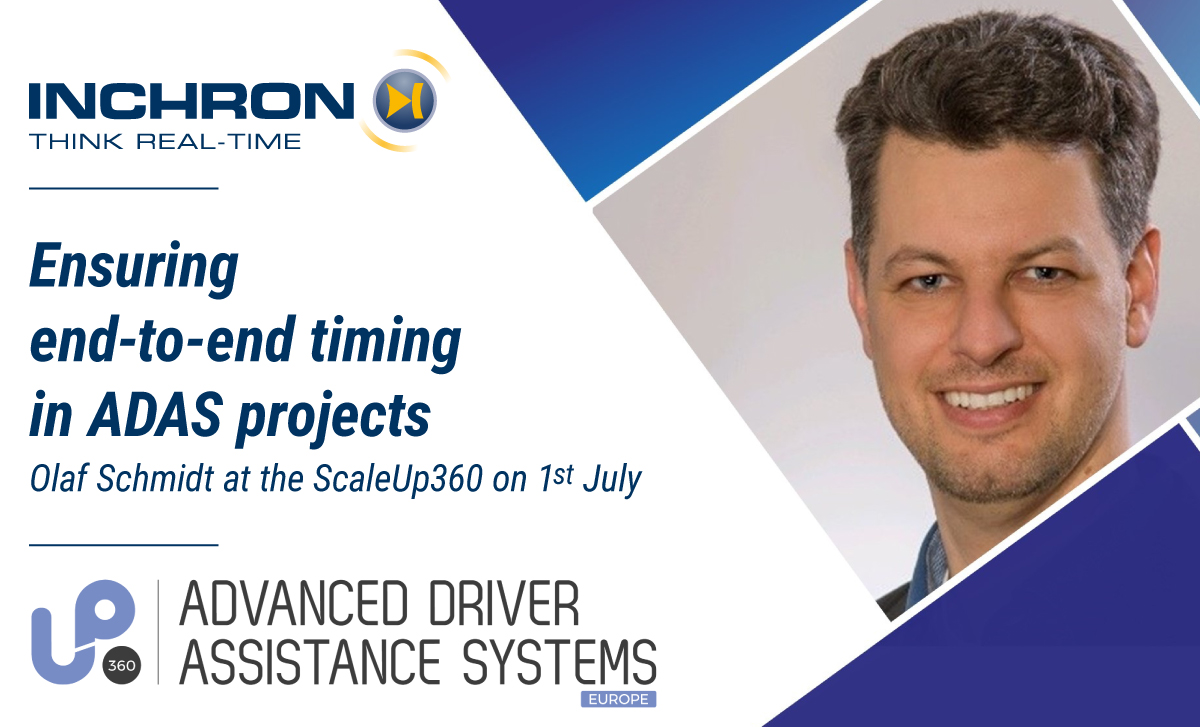 We have also compiled our own overview of the current trends in ADAS. While our streets have never been safer, improvements in road safety have plateaued.
We look at the core solutions that make up ADAS today, such as advanced emergency braking (AEB) and lane-keeping assistants (LKA), that are key to improving safety. Current solutions are also reviewed.
Yours,
INCHRON team
Dr. Ralf Münzenberger, Dr. Ingmar Roggatz, Olaf Schmidt
INCHRON AG, Neumühle 24-26, 91056 Erlangen, Germany;
Sitz der Gesellschaft/Domicile: Erlangen;
Registergericht/Court of Registry: Fürth HRB 16541;
Aufsichtsratsvorsitzender/Chairman of the Supervisory Board: Peter Düsel;
Vorstand/Executive Board: Dr. Ralf Münzenberger (CEO), Matthias Dörfel (CTO);
Please see our Privacy Policy.